Pouch Manufacturer Checklist: Compare Pouch Packaging Suppliers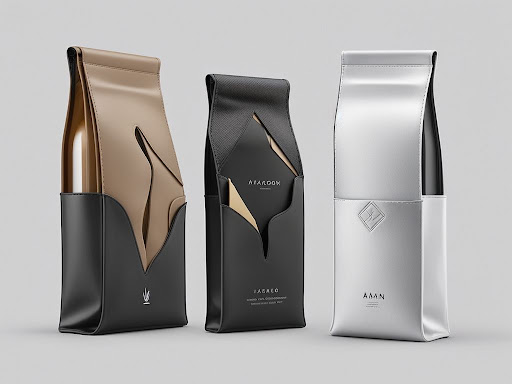 The role of a pouch packaging broker requires careful consideration and evaluation when comparing packaging suppliers. Choosing the right packaging supplier is crucial to ensure the success of your business and the satisfaction of your clients.
Furthermore, consider additional factors such as the supplier's customer service and communication, reputation and reviews from past clients, and their scalability and growth potential. 
By thoroughly evaluating these aspects, you can make an informed decision when choosing a packaging supplier that meets your specific requirements and supports the success of your pouch packaging business.
Packing Pigeon is trusted by some of Canada's largest cannabis, food, and soap companies.
With over 10 years of experience, you can rest assured that we will have your packaging produced to the highest caliber and delivered on time, every time.
We offer custom stand-up pouches. Check our custom stand up pouch shop. 
Order now and receive free online proofs, free express shipping, and lightning-quick turnaround times.
Key Considerations for Comparing Packaging Suppliers
When it comes to choosing the right packaging supplier, there are several key factors to consider. From quality and reliability to customization options and pricing, each aspect plays a crucial role in determining the success of your packaging efforts. In this section, we'll explore the essential considerations for comparing packaging suppliers. 
We'll examine factors such as the range of packaging materials available, lead time and delivery options, as well as sustainability and eco-friendly choices. Stay tuned for practical insights to help you make an informed decision for your packaging needs.
Learn about the true value of custom printed stand up pouches.
1. Quality and Reliability
| | |
| --- | --- |
| Quality and Reliability | Description |
| Material Quality | The packaging supplier should provide high-quality materials that are sturdy and durable, ensuring that your products are well-protected during transportation and storage. |
| Consistency in Production | A reliable packaging supplier maintains consistent production standards to ensure that your packaging is of the same high quality for every order. |
| Testing and Certifications | Reputable packaging suppliers conduct thorough product testing and hold relevant certifications to guarantee that their packaging meets industry standards and regulations. |
| Reliable Delivery and Lead Time | The packaging supplier should have a proven track record of timely delivery, ensuring that your packaging materials will arrive when needed to avoid any disruptions in your production process. |
| Customer Reviews and Feedback | Research customer reviews and feedback to assess the reputation of the packaging supplier. Positive reviews and testimonials indicate their reliability. |
Pro-tip: Prioritize working with a packaging supplier that not only offers high-quality materials but also demonstrates reliability in terms of consistent production, on-time delivery, and positive customer feedback. This ensures that you can trust them to provide the best packaging solutions for your business.
2. Range of Packaging Materials
When considering packaging suppliers, it is important to evaluate the range of packaging materials they offer. The packaging material used can greatly impact the protection, presentation, and sustainability of your products.
Cardboard: Cardboard is a versatile and widely used packaging material. It is lightweight, affordable, and can be easily customized with printing and design. Cardboard boxes provide good protection for a variety of products.

Plastic: Plastic packaging materials offer durability and flexibility. They can be transparent, allowing customers to see the contents of the package. Plastic packaging has environmental concerns due to its impact on pollution and waste.

Glass: Glass packaging provides a high-end and premium look. It is ideal for products that need protection from light or require airtight sealing. Glass packaging is also recyclable and considered more environmentally friendly.

Metal: Metal packaging, such as aluminum cans or tin containers, offers excellent protection and barrier properties. It is commonly used for beverages and food products. Metal packaging is durable, easy to recycle, and preserves product freshness.

Paper: Paper packaging is an eco-friendly option. It can be made from recycled materials and is biodegradable. Paper packaging ranges from cardboard boxes to bags and wraps. It is suitable for various products but may not provide the same level of protection as other materials.
When choosing a packaging supplier, consider the specific needs and requirements of your products. Evaluate the material options available to determine which one best aligns with your brand image, product safety, and sustainability goals.
3. Customization Options
When considering packaging suppliers, one important aspect to assess is the customization options they offer. Customization options allow you to tailor the packaging to your specific needs and brand image, enhancing your product's appeal and ensuring it stands out on the shelves.
1. Custom design:

A reputable packaging supplier should have the capability to provide custom design services, allowing you to create unique and eye-catching packaging that aligns with your brand identity.

2. Printing:

Ensure that the supplier can handle high-quality printing techniques, such as digital or offset printing, to accurately reproduce your brand logo, artwork, or any other graphics on the packaging.

3. Customization Options:

Check if the supplier offers a wide range of materials and sizes to choose from, ensuring that the packaging meets your product's requirements and dimensions.

4. Finishing options:

Consider if the supplier provides various finishing options like embossing, debossing, foil stamping, or matte/glossy finishes, to add a premium and professional touch to your packaging.

5. Labeling and branding:

Verify if the supplier can incorporate labeling and branding elements such as barcode labels,

QR codes

, or serialization to help with inventory management or product tracking.
When assessing customization options, it is vital to consider your budget and production volume. Some customization features may have cost implications or require higher minimum order quantities. Discuss with the supplier the lead time required for custom orders to ensure timely delivery.
Pro-tip: Before finalizing your choice of packaging supplier, request samples of their custom-designed and printed packaging materials. This allows you to assess the quality of their work firsthand and ensure they can meet your expectations.
If you think choosing a packaging supplier is just about the money, you're in for a surprise when your products start falling apart.
4. Pricing and Cost
Pricing and Cost are essential factors to carefully consider when selecting a packaging supplier. The following are key aspects related to these elements.
Cost transparency: It is crucial to partner with a packaging supplier who offers transparent pricing information. They should be able to provide detailed quotes and breakdowns of costs for materials, manufacturing, and any additional services.

Volume discounts: Many packaging suppliers provide discounts for larger orders, enabling cost reduction. It is worth discussing with the supplier to determine if they offer pricing incentives based on the quantity of packaging materials required.

Cost-effectiveness: While pricing is important, it is equally vital to evaluate the overall cost-effectiveness of the supplier. This assessment should include factors such as the quality of materials, the supplier's reliability and reputation, and their ability to meet deadlines.

Customization costs: If you require customized packaging design or printing, it is essential to discuss the associated costs with the supplier. Customization can enhance the value of your product, but it may also increase the overall cost.

Shipping and logistics costs: When evaluating the pricing of a packaging supplier, it is crucial to consider shipping and logistics costs. Make sure to fully understand the shipping terms, delivery times, and any additional fees that may be incurred.
Pro-tip: When comparing pricing and costs from different packaging suppliers, creating a comparison table that includes factors such as material costs, customization options, shipping costs, and any additional fees is highly beneficial. This approach provides a clear overview and supports making an informed decision.
When it comes to lead time and delivery, remember: even a tortoise will beat a snail in a race.
5. Lead Time and Delivery
Lead time and delivery are crucial factors to take into account when selecting a packaging supplier. These aspects guarantee that your products are delivered promptly and that you can efficiently meet the demands of your customers.
Lead time: This pertains to the duration it takes for the packaging supplier to manufacture and deliver your order. It is vital to consider the lead time to ensure that you have an adequate inventory to satisfy the demand. A shorter lead time allows for a more rapid turnaround and expedited delivery to your customers.

Delivery options: It is imperative to comprehend the delivery options provided by the packaging supplier. They should offer dependable and efficient shipping methods to ensure the safe and timely arrival of your products at their designated destination. Take into account factors such as the shipping carriers utilized, tracking capabilities, and estimated delivery times.

Order quantification: Some packaging suppliers may impose minimum order quantities or volume prerequisites. It is important to verify if these requirements align with the needs of your business. Consider the quantity of packaging materials you require for each order and whether the supplier can accommodate your demands.

Flexibility: Seek out a packaging supplier that offers flexibility in their lead times and delivery options. They should be capable of accommodating rush orders or providing expedited shipping when necessary.
By considering these factors, you can select a packaging supplier that ensures the timely delivery of your products and helps you maintain a seamless supply chain.
Saving the planet one package at a time: exploring sustainable and eco-friendly options.
6. Sustainability and Eco-Friendly Options
To assess the sustainability and eco-friendly options offered by packaging suppliers, it is crucial to take into account the following factors:
Materials used:
When searching for suppliers, it is important to look for those that provide packaging materials made from renewable resources, such as recycled paper or biodegradable materials. It is advisable to avoid suppliers that utilize non-recyclable or single-use plastics.
Recycling and disposal:
It is recommended to inquire about the recyclability of the packaging materials offered by the supplier. It is preferable to choose suppliers that offer packaging that can be easily recycled or composted, as this helps to reduce waste and minimize environmental impact.
Energy-efficient manufacturing:
It is advisable to select suppliers that prioritize energy-efficient manufacturing processes and utilize renewable energy sources. This approach helps to minimize greenhouse gas emissions and reduce the carbon footprint.
Reduced packaging waste:
It is important to seek suppliers that promote minimalistic and efficient packaging designs, which allow for minimal material usage and generate less waste. This strategy helps to conserve resources and reduce the amount of waste sent to landfills.
Certifications and standards:
It is recommended to look for suppliers that adhere to recognized sustainability certifications or standards, such as the Forest Stewardship Council (FSC) or Sustainable Packaging Coalition (SPC) certifications. These certifications ensure that the supplier meets specific sustainability criteria.
A noteworthy certification to look out for is the ISO certification. This certification serves as an indication that the supplier has implemented a quality management system to maintain consistent quality in their products and services. It showcases their dedication to delivering products that fulfill customer requirements and comply with relevant regulations.
Supply chain transparency:
It is essential to ensure that the supplier maintains transparency in its supply chain, promoting ethical practices and responsible sourcing of materials. This approach supports sustainable and socially responsible practices throughout the packaging production process.
By taking these factors into consideration, it is possible to select packaging suppliers that prioritize sustainability and offer eco-friendly options. This contributes to a greener and more sustainable future.
Questions to Ask Potential Packaging Suppliers
When evaluating potential packaging suppliers for your business, it is crucial to ask questions regarding packaging materials, production capacity, experience working with similar businesses, quality control measures, and customer references. By asking these key questions, you can make an informed decision for your business.
What types of packaging materials do you specialize in? Ensure the supplier has expertise in the specific type of packaging you require for your products.

Do you have experience working with businesses similar to mine? This will help you gauge their understanding of your industry and specific packaging needs.

What is your production capacity? Assess whether the supplier can meet your demand and deliver orders within the desired timeline.

What quality control measures do you have in place? Ensure the supplier has rigorous processes to meet your standards.

Can you provide references from existing customers? Contacting current customers will give you insights into the supplier's reliability, responsiveness, and satisfaction level.
Remember to follow up on these questions based on your specific requirements and concerns. Thoroughly evaluating potential packaging suppliers will help you choose the best partner for your business.
Did you know that packaging plays a significant role in consumers' perception of a product's value and quality?
Some Facts About Packaging Suppliers:
✅ Packaging brokers should start by setting clear goals when comparing packaging suppliers.

✅ Factors to consider when comparing packaging suppliers include budget, order size, environmental concerns, product protection, additional functionality, and design customization.

✅ Attractive Minimum Order Quantity (MOQ) is an important consideration to avoid large storage costs and have the flexibility to try out different designs.

✅ Packaging brokers should determine if clients want environmentally friendly options such as biodegradable, compostable, sustainable, or recyclable packaging.

✅ Good communication practices and responsiveness are crucial when selecting a packaging supplier. Availability of chatbot, live chat, or direct phone number is important.
Frequently Asked Questions
1. What are the important factors to consider when comparing packaging suppliers?
When comparing packaging suppliers, it's crucial to consider factors such as budget, order size, environmental concerns, product protection, additional functionality, and design customization.
2. How can I avoid large storage costs while trying out different designs?
To avoid large storage costs while trying out different designs, look for packaging suppliers with low Minimum Order Quantities (MOQs) that offer attractive MOQ options. This allows for flexibility and reduces the need for excessive storage space.
3. What should I look for in terms of eco-friendly packaging options?
Determine if your clients prefer biodegradable, compostable, sustainable, or recyclable packaging. Consider the impact on reliability and product lifespan when choosing eco-friendly options.
4. How can I ensure effective communication with packaging suppliers?
Ensure the packaging supplier has outstanding communication practices. Check if they have a chatbot, live chat, or direct phone number for easy contact. Look for a consistent point of contact and language fluency.
5. What should I consider when it comes to material quality?
Request samples from packaging suppliers and check for certifications to verify their claim of using high-quality materials. Reading testimonials can also provide feedback on material quality.
6. How can I find a packaging supplier with a wide range of options?
When comparing packaging suppliers, ensure they have a broad selection of options in stock, especially for food packaging suppliers who need timely solutions to prevent spoilage and additional costs.